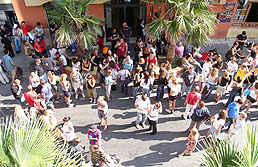 Kyoung Ok Park, Academic Year Student – Korea
I've been in Malta for 6 months. When i arrived here i knew nothing about this island because my plan was to go to the UK.
I am satisfied with EC Malta's way of teaching English very much. It has many good teachers and excellent activities. I have also met wonderful European friends. That is why i recommend EC Malta.
As for me, I have been improving my English step by step. I will be finishing as an Upper Intermediate student.
During these 6 months, I had good parties with my friends every Saturday evening and good trips every Sunday. I recommend the island of Gozo very strongly. If I have a chance, I will return to EC Malta once again.
Comments
comments