The EC MALTA JOB CLUB will be launched as of 01st February!
EC Malta will now offer students the chance to work on a temporary basis with a local company while studying English in Malta. EC Job Club enables students to improve their language skills whilst interacting with English speakers at the workplace. Students are graded via an initial interview. Allocation of work depends on their experience, aptitude and level of communication.
The aim is to enhance English language skills by providing real-life communication practice and to provide students with practical work experience in companies. In addition, students will be able to improve their language and interpersonal communication skills.
EC Job Club provides the opportunity for students to gain paid work experience in a wide range of industries and occupations including: Sales & Marketing, PR & Advertising, Human Resources, Travel & Tourism, Hotel & Catering, Finance & Accounting, Administration & Secretarial. Requests in any other vocational areas may also be considered subject to availability.
Students must apply once at school in EC Malta. After submitting an application students will be interviewed by EC's Partners in order to asses their experience. After a week into the placement students are assessed again in order to review their training needs, aptitude and level of communication.
Note: EC Malta Job Club is only available for EU and Swiss citizens.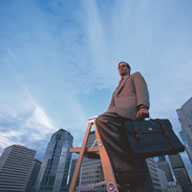 Comments
comments