Good Friday is a huge event in Malta, so the processions are a must-see. We went to the small town of Haz-Zebbug which is one of the oldest in Malta. The streets were packed with people, and the atmosphere was heightened by the classical music played loudly on the streets throughout the town. The processions started with 'Jesus' being led round the crowd on the back of a donkey. This was followed by group upon group of people dressed in a variety of costumes, primarily that of roman soldiers and aristocracy.
The costumes were completed with minute detail, and it is a truly surreal experience to watch them march past.
The next part of the procession involved men in white headdresses carrying life-size tableaus depicting the various stages of the Passion of Christ.
These parades are important and serious events in Malta, and many people find it highly spiritual.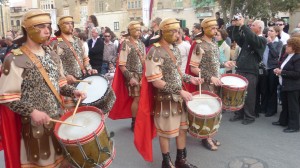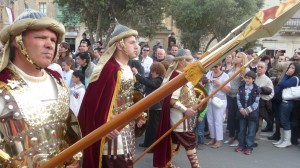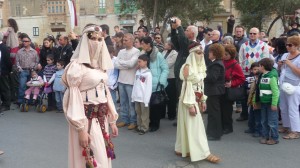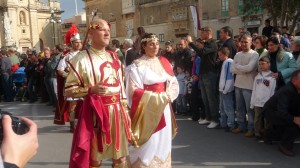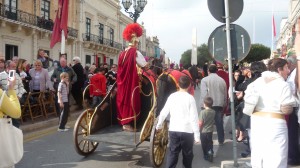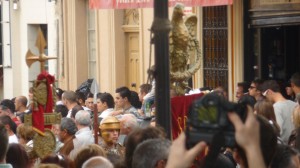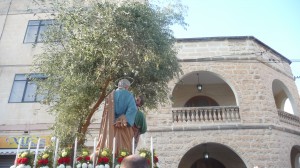 Comments
comments