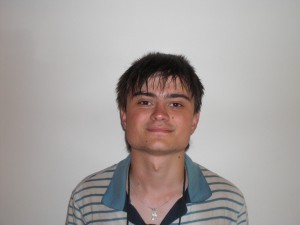 1. How long have you been at EC Malta?
I have been there for 2 weeks.
2. Would you recommend EC Malta and why?
Yes, I would. I think that school is quite good, process of studying is dynamic, teachers are friendly. Also Malta is good for relaxing. Weather is good, sea is clean. There are are a lot of places to places to visit and many people, with whom it is very interesting to to communicate.
3. What do you like about Malta?
Many things. Climate is warm, there is a lot of sun. There are a lot of old places, such as Valletta, Mdina. People are very friendly.
4. What do you like about the school?
I really like our teachers. It was easy for me to understand them. We speak a lot in our lessons. Our group was good. There were many people from different countries: Russia, Spain, Austria, Germany, Italy, Switzerland. Some school activities were really interesting.
5. What do you like about your course?
I think it was really dynamic. We didn't use our books, we just spoke a lot, made many vocabulary exercises. For me it was more useful, because I started to speak easier.
6. Where is your favourite hang out in the evenings?
Maybe it was Paceville. I visited it few times and really enjoyed it. Loud music, many people…
7. What was your favourite EC Activity?
Gozo. I visited it on Saturday. It was a long trip. We went to Gozo by bus and ferry boat. I was tired a bit. But I also had a lot of positive emotions.
8. What type of accommodation did you book?
I booked a room in a hotel. It was comfortable, but expensive. I had air conditioning in my room. I also had breakfast and dinner.
9. What do you like best about your accommodation?
Dinners were good. Tasty dishes and good service.
10. Would you come back to EC Malta or another EC Centre?
Maybe. Who knows? It would be interesting to visit another EC school in USA and the UK.
11. Do you have any recommendations for future EC Students?
Try to be more independent. Enjoy your free time. Try to communicate more with students from other countries, not just with friends from your country. I think that for studying English it is better to visit Malta without company from your country.
Comments
comments