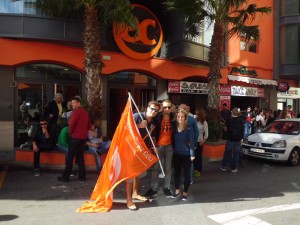 Forget the commonly held notion that studying has to be insufferably boring and take the plunge – travel to places where schools become a microcosm of the world, where each classroom is a place where students of all ages and from all walks of life can enjoy the wealth of experience language travel has to offer.
Study abroad courses not only broaden horizons, but also allow you to discover a multitude of diverse cultures, build new friendships, and learn in a host of locations around the globe.
Explore the world and learn by immersing yourself in an enjoyable and uniquely valuable life experience: study abroad, embrace freedom.
See you soon at EC Malta!
Comments
comments