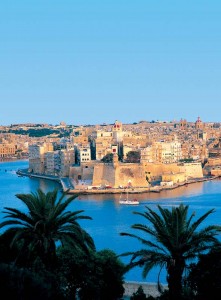 International Workers' Day is also known as May Day or Labour Day and is a celebration recognizing the economic and social achievements of workers. May 1st is a national holiday in more than 80 countries and celebrated unofficially in many others.
Here in Malta May 1st also coincides with the religious feast of St. Joseph the Worker, the patron saint of labourers, carpenters, joiners and many other types of craftsmen, celebrated in the town of Birkirkara. This traditional religious celebration includes the blessing of the tools and products of craftsmen and labourers, which takes place during the mass led by the archbishop in St John's Cathedral, Valletta.
Malta's joining the European Union, which happened in 2004, is also celebrated on this day so it's only appropriate that the 1st of May is a public holiday as the Maltese and Gozitans will actually be celebrating 3 main events. Activities commemorating Malta's joining the EU take place mostly in Valletta.
The International Fireworks Festival display at the Grand Harbour happens on the 30th April, also in honour of Malta joining the European Union. Expert teams from six EU countries compete for the title of Best Fireworks. The Maltese have a long rich history of crafting colourful fireworks to celebrate the country's holidays and festivals (festas).
Another great event, which starts at 2pm and is one of the island's most popular parties attended by locals and tourists alike is the annual Massive Free Music Festival, hosted at Numero Uno, Malta's biggest open air venue.
Comments
comments