Ideal climate; Warm environment among people. We've all heard these kind phrases about the sunny island called Malta. Breathe taking spots on shore and offshore; cliffs, beaches and anything one can imagine in making an island one of a kind.
The boat party organised by EC school gives you this opportunity to see the island from an offshore perspective. All the students together with the EC team meet up at Sliema, a town in a major tourism spot in the north eastern coast of the island. Chill out music played by our DJ welcomes the students on board. Perfect way to start the evening!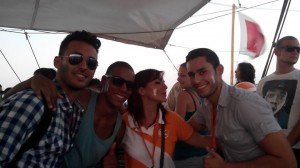 The yacht then departs, passing the striking edges of our capital city, Valletta, at which it starts heading towards the northern coast. Snacks are now served as one observes the coastline, St. Paul's islands, super yachts, power boats and all the other things attracted to an island. Ice cold Beer? A glass of wine? Fresh cocktail? … At this point, the party starts grooving up as the DJ changes the style of the music to project the energy in everyone. Cameras are seen in every student's hand throughout the boat as one simply stares at the beautiful sunset. Yacht, music, food, sea, sunset…. Anything else? Yes!
The neighbour islands, Comino and Gozo, are now seen easier. The yacht is set at Blue Lagoon, one of the most famous spots in the Maltese islands. More snacks are served, together with fruit. Students are given some time to swim in this magical spot, some of them showing off some jumps from the yacht itself… Then, a new chapter for the night begins …. FREE flowing of wine. Yes, every student can have as much wine as one wants for the rest of the night! At this point, the music is set to the best hits of the year at which part the crowd goes crazy on the dance floor. DJ spinning the deck, EC team entertaining the students, vibe created by the students themselves, swimming, wine …. 5 hours of non-stop partying. No wonder this is the most famous activity among students!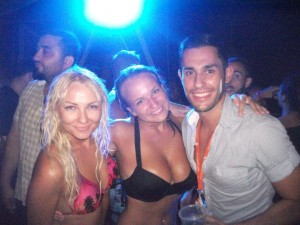 Transport is also provided from Sliema back to EC School! All this for JUST 21euros if bought on Monday or Tuesday! Seriously?! Once again, yes!
Have you bought your ticket yet?! You might be the next disappointed student who will not find a ticket this week!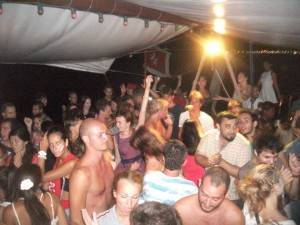 See you this Friday!
Jonny
Comments
comments