I was a chinese student of EC.
I like EC school.I learned a lot here,I met a lot of good friends which come from all over the world.I met fantastic teachers who make me feel very lucky in my life.
I would like to thank those teacher, like :Nick;Toby;David;Francis;Marco;Joe;Kirstin;Judit;Jessica and so on,I like their teach style.They are inteligent,humorous and knowledgeble.
I not only learned english from them,but also learned good things from their outstanding character.
God bless all of the teachers of EC and EC school.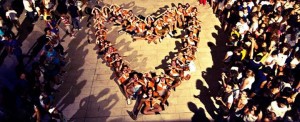 Comments
comments