By teacher Susan Arena
Part of the English for Academic Purposes, EC Malta gives long term students a golden opportunity to expand their vocabulary and English skills in more specific areas. These lessons are known as Electives because the students themselves are given the chance to choose what they would like to study in the afternoon. A wide and varied choice of lessons are available, including Music, Global Citizenship, Academic Skills, Get Talking, Film Studies and more.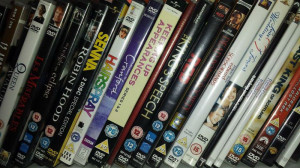 Let's take a closer look at one of these electives Film Studies. In this lesson, students will be introduced to the language of film, describing films, scene analysis (-mis-en-scene, camera shots and angles) character analysis (costumes, make-up, facil expression and gestures) actor performance and interpretation of characters, writing films reviews and much more.
The students are given original material from their teacher and are also exposed to film footage in the forms of clips, trailers and during the course they will watch a full feature film. In addition, elective students will be given time to prepare full presentation on a chosen topic, related to the course. For example, in Film Stidies, the presentation could be on a director and his or her career, an actor/actress, a particular film genre or even focus on one or two scenes. This activity allows the student to research independently and recycle all the target language from their previous lessons.
Outstanding students may get a prize for the best presentation. For Film Studies, usually the prize for the best students is a free cinema ticket to enjoy a film of their choice at the local cinema. During the course, there are also mini-projects in which students are also able to practise their skills as well as grammar.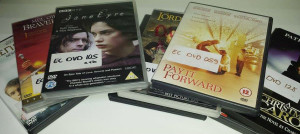 Check out some reviews about the Film Studies…
"I really enjoy Film Studies because I love the cinema and I am learning how to describe and talk about my favourite films, which I found difficult to do before." (Hisae Morinaga, from Japan – Academic Year English Course)
"Film Studies is helping me a lot to improve my speaking skills as I am learning many new ways to express myself." (Humberto Jaramillo Juarez, from Mexico – Academic Year English Course)
"Now, when I watch a film, I understand much more about the work involved and I can now describe scenes and characters using the correct language." (Rene, from Austria – Academic Year English Course)
So come on lights, camera, action! Let's go!
Comments
comments