Beloved Mark.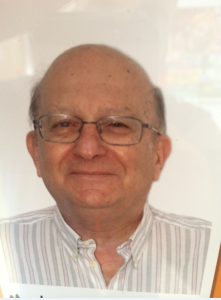 A destined friend and countryman,
that's what Mark was for me.
He was a one-in-a-million good guy,
who allowed me the opportunity to be free.
Free from inhibitions and facades; to be myself.
Any prejudice and intolerance was left on the shelf.
Every time we met it would brighten up our day.
We'd indulge in a friendly banter and then be on our way.
Mark taught me to never give up,
and just do the best that I can.
Above all he acknowledged my good points,
and treated me as a decent man.
The time came for our dear friend to leave us,
and take up his place next to God.
Now whenever I see a star twinkle,
I know it's Mark's spirit giving me a nod.
Rest in peace dear Mark.
Your memory will live on forever!
Written by; Dionisius Peter Paul PIZZUTO – 1.7.14.
Comments
comments