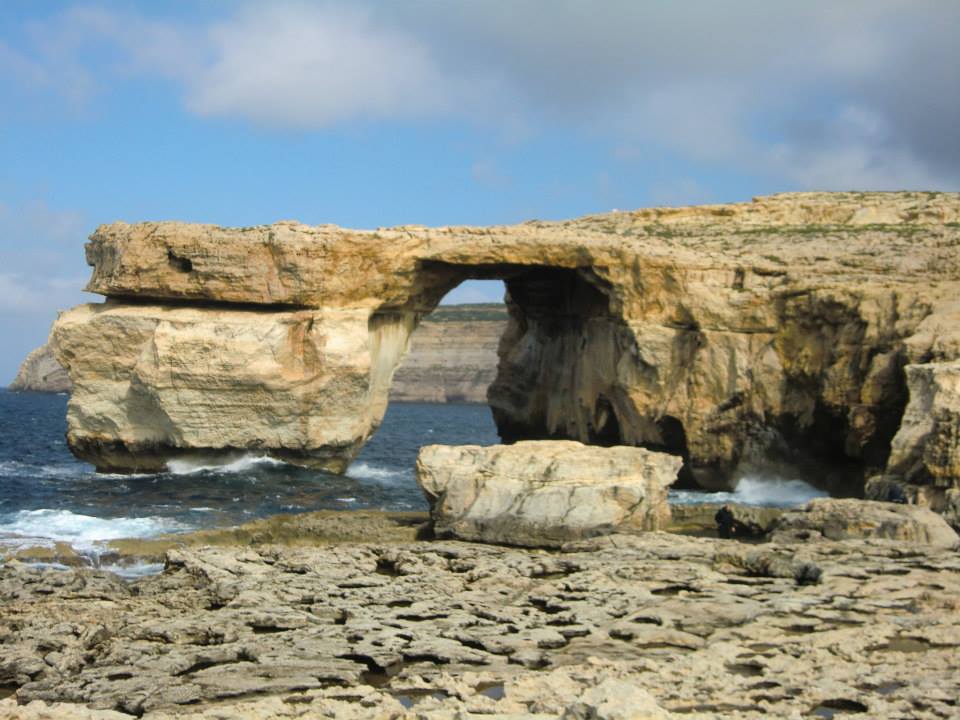 Most people know Gozo as the sister island of Malta. It takes about 20 minutes to get to Gozo form Malta and the people call themselves Gozitans. The island has an area of 14 kilometres by 7 kilometres, the highest point you can find on Malta is Ta' Dbiegi Hill, which is 190 meters above the sea level. The main city of Gozo is called Victoria or Rabat. A few things to see when you visit Gozo are the citadel, Ta' Pinu Basilica, Xaghra and Dwejra.
Some information about the places mentioned:
Dwejra is a natural site, here you can find Inland Sea and the Azure Window. Ta' Pinu Basilica is a famous church dedicated to Our Lady. Xaghra is a village where you can find the Calypso cave, the cave which Ulysses was kept in for seven years by Calypso, it also has various historical and architectural remains from long ago. The citadel is a fortified city, that is a must see. From there you'll see amazing views of the surrounding areas.
Our weekly activity to Gozo is Organised on Saturday, and you would be able to purchase your tickets directly from Reception or even from our Mobile Application. Find our more about our EC Malta Language School Courses and Activities.
Comments
comments