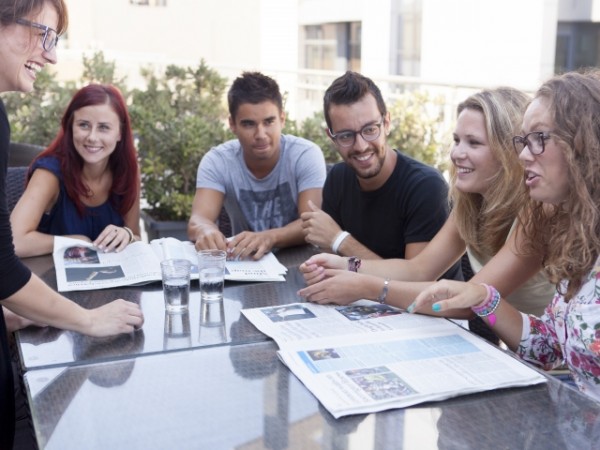 If you are used to passing your exams with flying colours without having to study assiduously, then IELTS Malta will prove to you that some exams are clearly more challenging than others.
By that I mean that IELTS will not only test your command of the English language, but also your capability of making use of specific techniques. The Reading paper, for instance, will make you realise that locating the answers in the excerpts provided is a feat that calls for a particular skill. Equally arduous, if not more so, will it be to abide by exceptionally rigid structures in the Writing component.
In all likelihood, therefore, were you to have the language but lack the fundamental strategy to tackle the different papers, you would still be disappointed with the band awarded. This is precisely why, prior to sitting for this exam one ought to follow specific training.
And that is something EC Malta can clearly help you with. As it turns out, we offer courses for both those interested in Academic and General training.
The teachers delivering these courses are not only very well acquainted with the requirements of the exam, but can pride themselves on having seen an incredibly high percentage of their students passing their exam and thus becoming eligible to enrol at the university of their choice.
They are strict trainers, they are exceedingly demanding and they will not allow you to disrupt the lesson. After all, joining an exam class is about mental preparation, too — you have to be ready to make the exam become your primary focus (which does not meet you cannot enjoy all that which the island has to offer, of course)!
Having said that, they are also on your side! They teach exam classes owing to the fact that they do not want to just teach 'a bit of English,' but to see their students' dreams come true. They push you only in order for you to exploit your potential and eventually triumph.
The IELTS course is based on guidance. You will be shown how to carry out your tasks and how to improve in a relatively short span of time, which also means that you are to be tested on a regular basis. You learn a skill, you get the theory and then you apply it in a practice test. Why? That's because there is nothing that will motivate you more than to see your score becoming better from one test to the other.
Come for an IELTS course in Malta with motivation and determination and let your teachers work their magic. You will not regret it, for you will go back home with a great certificate that shall not only broaden your horizons but also open many, many doors!
Comments
comments