The EC Malta English students gathered round after lunch and were split into two groups – sports and arts and crafts to begin that afternoon's activities. The sports group was taken to the indoor gym and the remaining group was taken to the Leisure room.
In the gym the students played various team sports and games such as relays, volleyball, basketball, dodge ball and builders and bulldozers. This gave the children the opportunity to win points for their various teams, helping them to win on awards nights. Meanwhile in the leisure room, the children made pasta jewellery and prepared masks for that evening's activity – the Themed Party.
That evening the theme was Animal Kingdom, so the students created masks of various animals and related pop culture references (such as the pigs and birds from the popular mobile game 'Angry Birds'). There was a plethora of zebras, giraffes, cats, dogs and frogs created that night.
After dinner, the dance area was set up – lights, music and even a fog machine – and soon the party began. After a quick game of Animal Musical Statues to warm things up, the students began to dance and have a blast. Hits such as 'Who Let the Dogs Out' were played and of course who could forget the classic 'Cha Cha Slide'. The party was a success and the students were eventually sent to bed, reluctant to leave the party.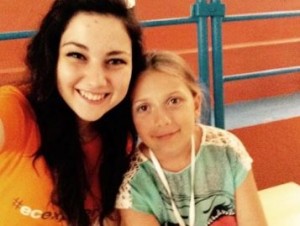 Comments
comments