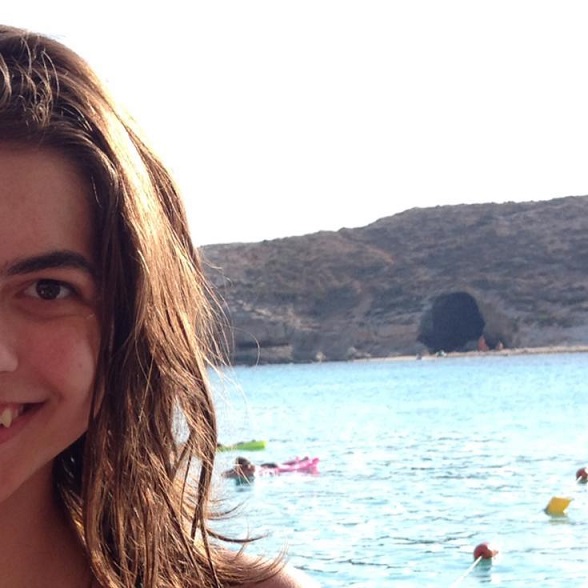 What do you like the best about EC Malta?
Well, that's a tricky question. Hadn't I liked my experience here so much, I could be able to choose only one thing, but fortunately I can't.
Since the first moment, the school is concerned about our well being. They give us precious advice regarding everyday life, like which taxis are good or bad, and show us our way trough important facilities near the school, like pharmacies, movie theater, post office… They also create plenty of opportunity for us to meet new friends, either at parties or cultural activities (the school offers a large variety of activities extra class every week). So it's pretty impossible not to find someone that likes the same things as you to be your company to explore Malta, with and without the school supervision.
I met a lot of interesting people here. I made some special friends that I will treasure for the rest of my life, as well as lovely people that may not become "after-Malta-friends", but will remain as funny summer memories in the future.
Back to EC school, the staff is kind and helpful. Every time I needed help, I easily got it. The course itself is also very good and matched my expectations and needs completely. They offer a wide range of programs, so it's not hard to find one that suits you. The teachers are also, all, at least very good.
The island itself is precious. Malta offers you everything for a unforgettable summer. If you are a party-person, you can safely dance all night at the busy nightlife. If you are not, you can easily avoid it by going to a restaurant or having a nice walk on the promenade. You can either chill on the beaches were the water is clean or you can learn a lot of history and culture by visiting the museums and the different cities. Malta basically offers you a little bit (even better, a lot) of everything, so if you don't enjoy your time here, you can't possibly blame it on the island.
I'm Gabriela Negro, Brazilian, 21 years old. I've been at EC for 6 weeks and now I'm very sad about going back home.
Learn English in Malta with EC!
Comments
comments