Today Sean, an English teacher at EC Manchester, decided to answer some question offers his experience in this amazing school.
Can you introduce yourself in a few lines ?
My name is Sean Fee and I'm teacher at EC Manchester. In my spare time I'm also trying to be a writer. I have a MA in Screenwriting and have been writing short plays and radio comedies for a few years now (… with varying degrees of success).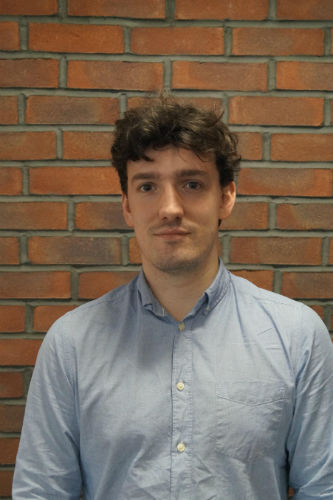 2. Why have you decided to join EC Manchester Language School ?
I joined EC Manchester because I was looking for something different. I'd been working in primary schools around Manchester for a year or so but wanted to focus on a different kind of teaching where the students didn't bury the school's best toys/books in a sand pit. After completing my CELTA course a lot of my fellow students decided to travel overseas but I wanted to stay somewhere local so I could pursue my writing in my spare time. EC was a great fit for me as it's a relatively young company that isn't afraid to hire new teachers who can develop and grow with the company.
3. After spending few months what do you think about EC Manchester Language School ?
After being here a few months I have to say it's the best company I've ever worked for. The staff is like one big family and it's clear everyone here is passionate about what they do and care about their students.
4. What is your point of view as a teacher on EC Manchester Language School ?
EC isn't the biggest language school in Manchester but you'd be hard pressed to find a better one. I enjoy the variety of different subjects and levels I get to teach and the staff is very supportive, especially for new teachers just starting out.
5. What do you think about life in general in EC Manchester ?
EC is above all else, a ridiculously fun school. Whether it's taking part in an Easter Egg hunt with the students and staff or trying not to move in a mannequin challenge,  there's always something going on.
Thank you Sean for giving your time and to have answered all the questions.
Comments
comments