In addition to our general English courses, we also propose some Intensive classes every day from 13:00 to 14:30. While some students are preparing the IELTS exam or learning more professional vocabulary, others are going outside to visit the city. Thanks to the Special Focus class "English in the City", an Intensive English courses in Manchester, students can improve their English by visiting Manchester. This time, the teacher took them to the Police Museum.
Next to the center of Manchester, this museum expose two hundred years of history until today. The first room was the crime room: an old officer office with a lot of different criminal weapons exposed, from the old and rusty blade to the tommy gun. The second room was the biggest of the museum. In this one, students were able to try some police suits as helmets and coats. A lot of pictures decorate the room, but also mannequin on police motorbike.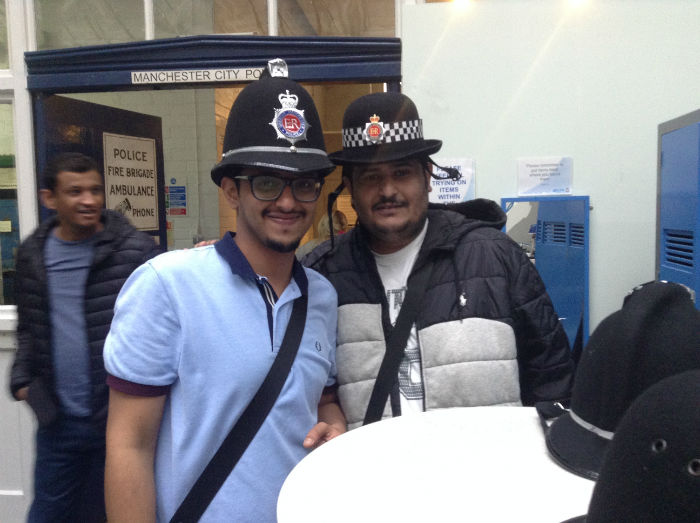 The visit continued outside, and it is probably the most animated part of the museum. First, armed policemen presented current police stuff like handcuffs, bulletproof jacket and rifles. Even without magazine, it's very heavy! Then, a more attractive part for the youngest: a police dog with his master, who liked visitors hugs!
The next part of the museum was an old police office. Students started by the reception were a policeman was presenting old handcuff and all sort of things. Next to this room, 4 jails was open to the public. Today they are not use anymore, so visitors was able to try the beds, that were actually made only of wood, very uncomfortable… In the last one, pictures of all people incarcerated decorate the walls. Finally, at the first floor of the police office, a small Court of Justice where they were able to sit at the place of the judged.
Comments
comments