Sugar shack season is almost over but our students had a blast here at EC Montreal.
Students are not the only ones that enjoy sugar shack; our homestay families love it as well.
Anna Kellner has been hosting students since 1999.  Anna always says the best part of hosting is showing off her city and all that it has to offer.  She loves teaching her students about our culture and showing them all the exciting places to visit.
 When her student Julian from Colombia told Anna he had never tasted maple syrup,  Anna was not going to let Julian go home without the experience of sugar shack.  Anna brought Julian to a sugar shack.  They enjoyed all the festivities,  the traditional buffet lunch, sleigh-ride, tour of the grounds to see how the maple is produced, maple taffy on the snow and of course they couldn't leave without taking a souvenir photo.
Aren't they cute?  This is one experience that both homestay and student will cherish forever!!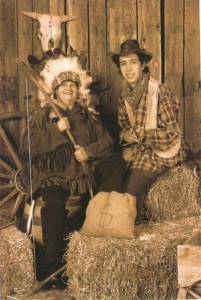 Comments
comments