I am lucky to have such a motivated, caring and conscientious group of people on my team!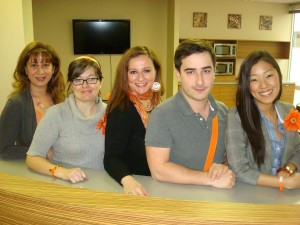 We all had a busy day on Friday. We were tired, stressed and feeling a little overwhelmed. The thought of taking down our March display and putting up the April theme was daunting. I went out there first and started taking down the Sugar Shack display. A few students stopped me and said they were so sad to see it come down. They actually had a blast all month. They started telling me all about their Montreal adventure so far. All the places they have visited and all the places they still wish to see. It really warmed my heart. It reminded me of what I enjoy most about working at EC. I love meeting people from all over the world. I love to share my city with them and to make them feel good about their decision in choosing Montreal.
 A few minutes later, Paula joined me in the student lounge. She put some music on, started singing and rolled up her sleeves. Even after a long stressful day, she was happy to end the day by putting up our new display.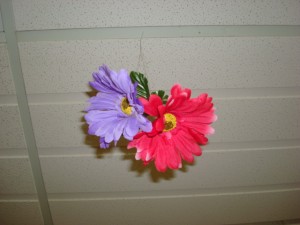 Next walked in Peggy – she complimented all the progress we had already made and helped put up the new student interactive board. She was smiling and laughing even though she still had a ton of work left to do at her desk.
 Laurent and Esther were quickly behind. They helped complete the new April theme. The entire operations team was in the student lounge at the end of the day admiring our work and anticipating the reactions of our students on Monday morning.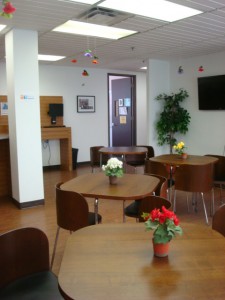 In the end, it's all about our students. Everything we do is for them. To ensure they have a memorable stay in Montreal.
 Friday reminded me of how amazing our team is. I am extremely proud of them!
 Elisa
Comments
comments