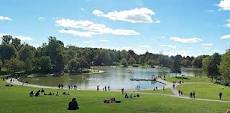 Located in the center of the island of Montreal, it is the ideal spot for picnics, friendly sports and nature walks.  Created by Olmsted, the same architect that designed Central Park, it is the most visited tourist attraction in Montreal.  The panoramic view is spectacular.  Montrealers and our visitors alike enjoy the famous Sunday "tam-tams".  Hundreds gather with their hand drums to contribute to the heartbeat of Montreal!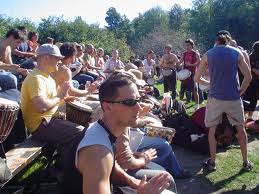 The EC Montreal activities staff organizes fun activities on Mount Royal, including nature walks, hikes, picnics, Sunday tam-tams and sports activities.
The tam-tams could be a little "hippy-ish" but it contributes to the amazing bohemian culture of Montreal!
Comments
comments