There is never a dull moment at EC Montreal! We are always intrigued by the hidden talents our EC students have.
Just the other day, as I was walking along our hallways, I noticed two of our students, Barbara from Italy and Carlos from the Dominican Republic, salsa dancing in the student lounge. I couldn't believe how high spirited and professional they looked out there! Just by looking at them, you could see how much they were enjoying themselves and having a great time. Everyone in the student lounge enjoyed the show and gave Barbara and Carlos a big round of applause once they were done.
Their skills were so amazing that we decided in the next couple of weeks we would have free Salsa dance lessons in the student lounge taught by Barbara and Carlos themselves! Don't forget to look out for this event on our EC Facebook page and while you're there take a look at the video of Barbara and Carlos dancing away!
We can't wait for their dance lesson so they can show off their talent.  Learning English or French abroad is a lot more fun than you think.
Come join in on the fun and show us YOUR best moves!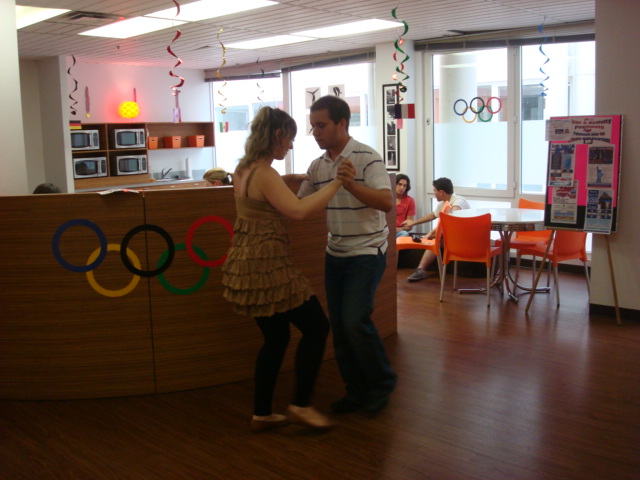 Comments
comments