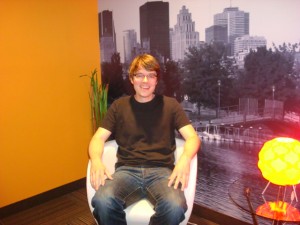 As I'm writing this review I have already spent almost two weeks in Montreal, studying French at the lowest level.
The EC language school is conveniently located downtown, that is, close to most of the places you might want to visit in Montreal after school or during the breaks! 🙂 The organization of the school is very good and you will have no problems finding competent help in case you need it. My French classes are also fine so far, I really make some progress (not enough to write this review in French, though). The school also organizes many interesting leisure activities including weekend trips to other places in Eastern Canada, that is, Quebec or Ontario. These activities are also a great chance to get to know the other students of the school better. That being said, you always have to keep in mind that the Montreal nightlife can be quite exhausting, especially if you have classes the next morning from 9am!
The school offers accomodation in homestays or a school residence. The latter is ideally located downtown not too far from the school, but may be prohibitively expensive for some, especially if you stay for an extended period of time. The homestays are much cheaper, but of course you can be lucky or unlucky with the people you are assigned to. Furthermore, some homestays are quite far away from the school, e.g. 45 minutes by bus and/or metro.
Anyway, I heartily recommend to everyone to study French or English in the great cosmopolitan city of Montreal.
Comments
comments