If you are looking for something to do this long weekend, check out the top 5 fall foliage destinations provided by Tourisme Montreal.  Let yourselves be enchanted by the bright yellows, oranges and fiery reds in our gorgeous maple trees!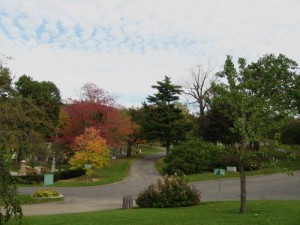 1.  Mount Royal Cementary:  Mount Royal Cemetery might be home to the dead, but it's teeming with life, doubling as an arboretum of rare tree species which include Japanese lilacs, crab apple, Kentucky coffee and chestnut trees. You might even spot a hawk or one of the other 145 migrating birds that populate the area. It's simply one of the most beautiful places in Montreal, particularly come fall.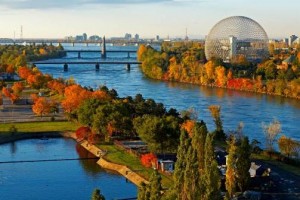 2.  Parc Jean Drapeau's Floralies Gardens:   cotton ball treetops and weeping willows are a sight for sore eyes any season.  I feel it's my duty to send you on a walk to one of my favorite places in Montreal any chance I get. Montreal fall foliage season is just the latest excuse!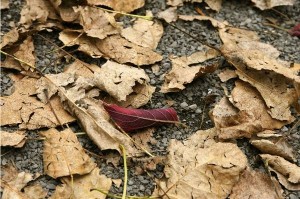 3.  Botanical Gardens:   Unfortunately, admission to these grounds isn't quite as free as my other recommendations but the Montreal Botanical Garden gives your buck a bang in the fall: its popular annual lanterns event coincides with Montreal's fall foliage season. The lanterns are best viewed at sundown — it's fun to compare and contrast the lanterns in daylight versus night — so consider dropping by the Garden's arboretum in the late afternoon for a peaceful stroll before making your way to the main attraction in the Chinese garden.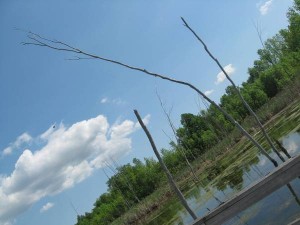 4.   Bois de l'Ile Bizard:  I just love this park! Featuring marshes, swampland, beachfront and woods with some of the tallest trees in Montreal, it's hard to believe this is all within city limits. But if you think Bois de l'Île Bizard is something in the summer, wait until the leaves change colors. It's a bit of trek to get there — sadly, Montreal public transit is just a few minutes drive shy of opening up one of the city's best parks to the car-less among us — but it's one drive well worth it. A Montreal fall foliage must-see.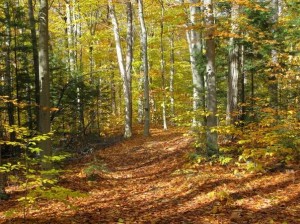 5.  Morgan Arboretum:  A forest reserve located on the western tip of the island of Montreal, Morgan Arboretum is home to 330 horticultural species, 40 of which are indigenous to Canada, on protected land at McGill University's Macdonald Campus. The arboretum is used for teaching, research and everyday public enjoyment, with 25 km of walking trails. Note that a small admission fee is required to gain access to the grounds.
Comments
comments