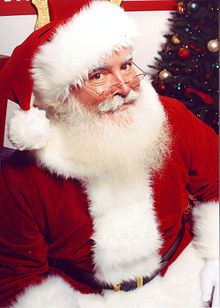 Every year Santa Claus visits Montreal as the Christmas lights are being put up!  The parade will take place on Ste-Catherine Street between Fort street and St-Urbain.  On Saturday, November 17, 2012 starting at 11 a.m., Christmas will come to life on Sainte-Catherine Street West! Don't miss it!
Accompanied by numerous colourful extras and guests, Montreal's Santa Claus Parade is a long-standing tradition and a must-see showcase of countless delights. It brings hundreds of thousands of people to downtown Montreal to kick off the Christmas season. With many festive scenes, some 20 floats and all kinds of entertainment and plenty of music, singing and dancing, the Parade promises many magical moments.
EC Montreal will be there to meet Santa and make sure to make all our Christmas wishes!  Hope you all join us too!!
Comments
comments