Today we welcomed a beautiful bunch of students from Brazil, USA, Canada and Colombia!  They are so eager to begin their Montreal adventure!
We have so many wonderful activities planned this month!  This will be a very busy week for all of us at EC Montreal.  We have our Soul Lounge cocktail tomorrow afternoon and the Pizza lunch on Thursday to raise funds for the American Red Cross' efforts for all those affected by Hurricane Sandy.
Our new students were impressed by everything going on right here at our school!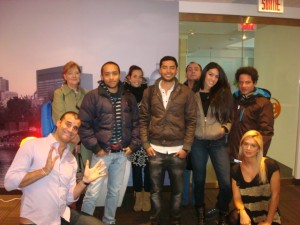 Comments
comments