All of us at EC  Montreal always seek and find a way to support our community and people in need. This year, we decided to support CTV's Spirit of Giving Food and Toy Drive and donate all proceeds collected from our 9th Annual Bake Sale, which will take place on Friday, December 14th,  to the Shriner's Hospital for Children as we did last year. We are also having a class competition for CTV's Food and Toys Drive to encourage our students to participate.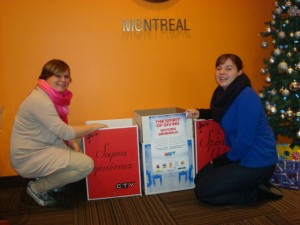 Eveline and Janine Andrea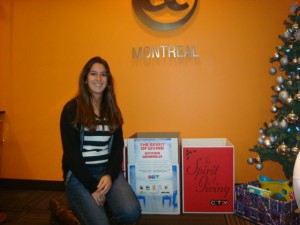 Renata
Eveline, Janine Andrea and Renata in our French programme generously donated canned food and snacks with a big smile 🙂 Thank you!
The Drive will continue until  Tuesday, December 11, and hopefully we will have all the boxes filled with lots of goodies and love!
Comments
comments