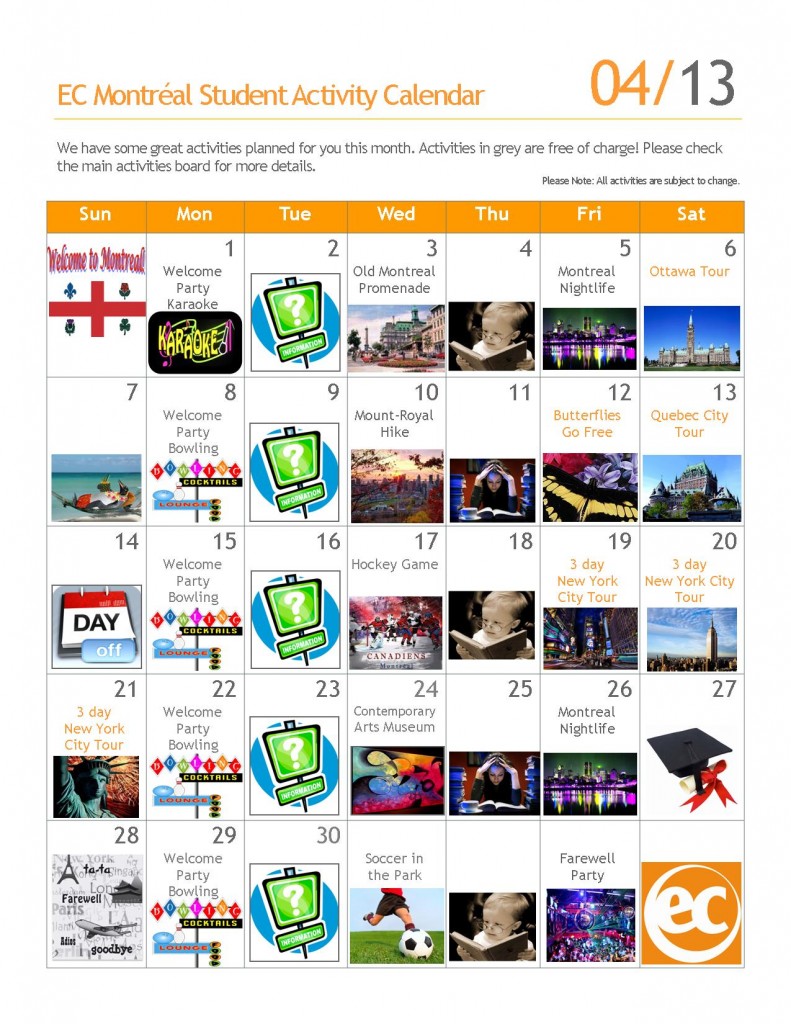 EC Montreal has a lot of exciting activites in store for our students this April!  The activities will celebrate welcoming Spring!  A lot of the activities will take place outdoors; soccer game in the park, hike up Mount-Royal, A scenic tour of Old Montreal and so much more!
An activity not to miss is the Butterflies Go Free Exhibit on April 12!  This yearly exhibit at the Botanical Gardens is simply magical!  There are over 2000 types of butterflies and moths flying around.  It feels like you are in a fairy tale or dream!
There are 1 day excursions to Ottawa and Quebec City scheduled as well as a 3-day tour of New York City!!
We encourage all our students to be as active as possible during their stay at EC Montreal!  It will help them make friends, practice their language skills and most importantly have fun!!  We feel it is so important to take advantage of all the school has to offer during the student's stay.  For most it is a once in a lifetime experience, so it is best to devour as much as possible!
Comments
comments