Text and pictures by Philipp EC Montreal student ambassador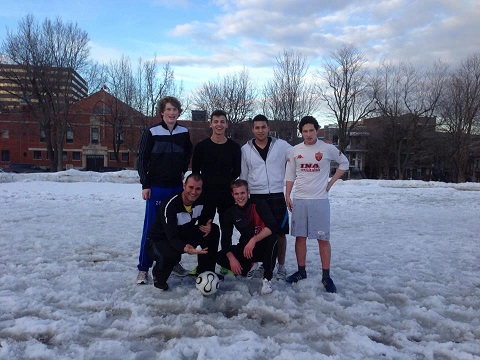 This past Wednesday afternoon the 11 bravest students of EC Montréal went playing football next to the beautiful Mont Royal Park. And again the 5 bravest of them really changed their clothes and stepped together with Emanuel into the field. At this point I'd like to thank Emanuel our organizer the creator of this terrific idea.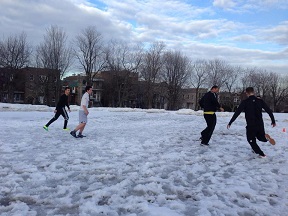 We first searched the best place to play.  The snow was still at least 20 cm high and in maybe 50% of the field the right sport would rather be swimming or diving than football. I should add that the right sport for the other 50% of the pitch would have been ice-skating.  But the game was absolutely fun and the spectators, the players and even the people who passed by, enjoyed it. The fact that at least our socks were totally soaked is self-explanatory.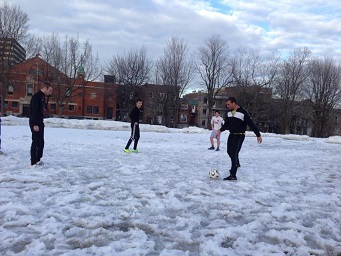 And for everybody who still thinks we played American football, no! We played the football, which you play with the foot and a round ball!
Comments
comments