Some of the stories that our homestay families shared with us during our homestay hello party are truly amazing. They all go to prove that most of the times the connections between our students and their EC Montreal host families continue long after te students return to their hometowns/countries.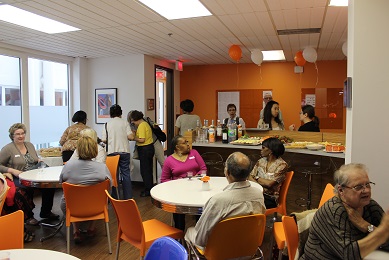 One of the most touching stories was the one that our homestay host Carol Fogel shared: some years ago, she hosted a Japanese student that had come to EC Montreal to improve her English. She and Carol kept in touch after the student returned to Japan, Carol was actually invited to go visit her in Japan! – and this is not the most interesting part! The student decided to immigrate to Canada, and Carol was her sponsor for the immigration process- now this is truly amazing!
What more to prove that your homestay experience with EC Montreal could surpass your expectations!!!
Comments
comments