A few days ago, one of our EC Montreal homestay hosts sent us her feedback on the student she has been hosting for almost 2 months. Here's what Andree wanted to share with Ana and especially her parents:
"Ana is a very sweet girl. She is polite, tidy, studious and she has a golden heart. She is always trying to do everything the best way possible. I want her parents to know to what extent she is the best student I have ever hosted!
Ana, I wish you a bright future and I hope you will return next year to further improve the French that you already speak so well!"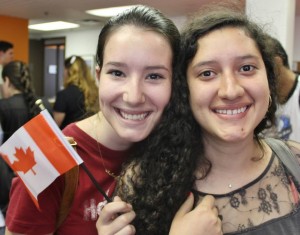 We are so pleased to see that our EC Montreal students touch the hearts of our hosts in this way!
Comments
comments