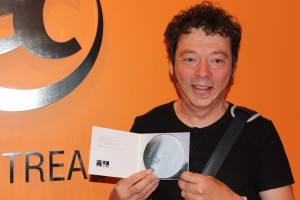 Giampaolo Radicati is an Italian living in Switzerland.  He is enrolled at EC Montreal to improve his English but that wasn't his primary purpose to traveling to Montreal.  Giampaolo is a famous musician and he was performing at Montreal's International Jazz Festival!  He records music for the film industry.  He gave us one of his CDs as a gift.  We couldn't wait to listen to it!  We all enjoyed it!  He has serious talent!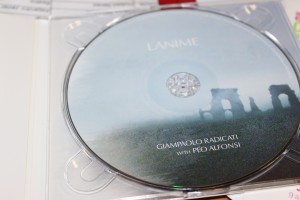 Giampaolo has fallen in love with Montreal!  He loves it so much that he is considering relocating from Switzerland.  Every day he discovers more and more about our city and tells us with great certainty that Montreal is his favorite city in the world!!
He took the time to write all his thoughts about EC Montreal and Montreal as a destination.  This is what he would like to share with everyone:
I came to Montreal to participate in the Jazz Festival and now I can say that I love Montreal and Canada!  I am learning English.  I am not sure how well I have improved so far, I can let you know at the end of my stay.  However, so far, I am really enjoying my experience here.  I find my teachers are great, especially Meghan, she is very kind, patient and competent. 
All the activities are truly interesting and help those of us learning a foreign language to improve our skills in a social way.
Because we are only able to speak English in class, sometimes I get a little stressed because I have to concentrate a lot to understand.  This is my issue and of course, we cannot be happy with everything.
I am living at the summer residence called the Grey Nuns.  It is very close to the school.  It is clean and the people who work there are very nice.
I will surely recommend EC Montreal to all my friends.  Everyone needs to discover this school.
I have made friends with people from all over the world; China, Korea, Venezuela, Mexico, Israel, Brazil, Czech Republic and Japan. 
I will never forget my experience in Montreal.  It has been magnificent so far!  I have spent an amazing time meeting the most interesting people.
I would like too thank all of you who work at EC Montreal, especially Elisa, Renee, Paula, Rene and my teacher Meghan.
I thank you from the bottom of my heart and I promise that I will be back!
Giampaolo
Comments
comments