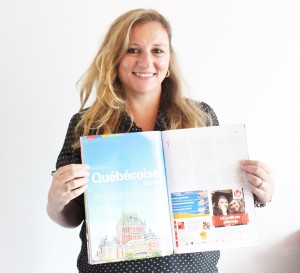 A few months ago, EC Montreal was approached by the Study Travel Magazine because they were writing an article about Quebec as a destination to learn a language.  We were asked to get the opinion of a few students as well as comments from the school Centre Director.
The 5 questions asked were:
What do students from your country most comment on about Quebec in general?
Why do they choose to go there to study English/French?
Once they have arrived there, what do they most like about the area?
Which specific aspects of life there do they most comment on and why?
Any surprises?
We received the magazine in the mail today and were delighted to see EC Montreal featured in the article on studying in Quebec!!  The student interviews were not included, however, our Centre Director's quote was featured!
Below is what our Centre Director, Elisa, as well as our 2 amazing students replied to the interview questions: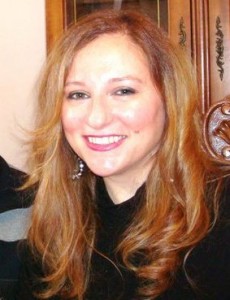 Elisa Gazzola Centre Director
The province of Quebec is a little misunderstood as a destination to learn English or French.  The first impression is that it is too French to learn English or not French enough to be fully immersed in a French environment.  The province of Quebec is indeed a French speaking province; however, Montreal is the exception. 
 Personally, I believe Montreal is the ideal destination to learn either language.  Our students can be fully immersed in the language they are learning and still get a taste of another language; essentially, students get 2 languages for the price of one!  Montreal is the 2nd largest city in Canada yet it has a small town feel to it.  This is mostly due to the fact that all attractions are centralized and we have one of the best transportation systems in the world.
 St-Laurent Boulevard is an important part of Montreal.  It is the boulevard that divides the city between East and West.  The East is generally more French and the West more English.  It is also the boulevard that showcases all the different ethnic cultures represented in Montreal!  The diversity in our ethnic groups is one of Montreal's biggest strengths!  No matter where you are from in the world, you will feel at home.  Our students notice this immediately and often comment on how they don't feel like strangers.  Having the reputation of being a welcoming city makes a Montrealer like me very proud! 
EC Montreal students often say that Montreal feels a little bit like Europe.  In Montreal old meets new so you can get a taste of Europe in a modern North American city.  Our students enjoy that Montreal is the Gastronomy capital of Canada with over 6000 restaurants.  It is a city that is so rich in art, fashion, nightlife and culture.  In Montreal there are festivals offered year-round so every day is a new adventure.
Our students are surprised to learn that although we are a large city, Montreal is extremely clean and safe.  Students feel free and relaxed and often comment on what a peaceful life we lead in Montreal!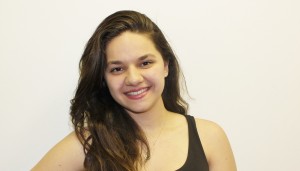 Amani BouAntoun from France
In general, students from France say that people who live in Quebec are different from those who live in Paris.  They are friendlier! Moreover, life is less stressful in Montreal and the thing that we directly noticed once we arrived in the area, is that there are people from all around the world who work and study there! It is really a cosmopolitan city where you can taste food from so many countries and of course eat Poutine and smoked meat!!
I think that it is a place we have chosen to discover new landscapes and it is known that both languages are spoken in Quebec so people would always be able to understand us. This is the reason why we prefer to go to study English there comparing to an American city where French is not used!
In Montreal there are so many things to do after classes, we can hang out with our friends, have fun and go to a lot of museums. I especially recommend everyone to go to the Jardin Botanique where there is an amazing exposition until the end of September!
This was a great experience for all of my friends and I and I wish that I will be able to come back next year!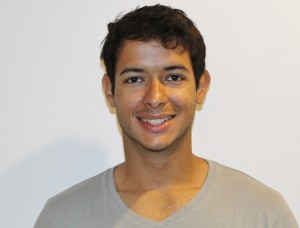 Alex Chaves Lima from Brazil
The province of Quebec has a lot to offer. You can have the experience of a big city in Montreal, a piece of history in Quebec City and wonderful landscapes at the Gaspé Peninsula. Specifically about Montreal, it is hard to define the sensation of being in a city which offers, at the same time, all the opportunities of a metropolis and, also, the tranquility of a smaller city.
Once I did a quick research about every possible destination for learning French, it was not difficult to choose Montreal. The fact of being a city completely bilingual is amazing! That might not be the best scenario for someone trying to learn French because you can always rely on your English whenever you feel uncomfortable. But, on the other hand, as English being already a second language for me, it is important to have yet another opportunity to practice it.
Montreal has two great characteristics in my opinion: there is a lot of cultural activities (especially during the summer) and also parks in which you can do some sports or just chill and relax; other than that, if you're able to find a weekend without any activities that might interest you, you are a few hours away from other worldly known cities such as Toronto, Quebec City, Ottawa, New York, Boston, etc.
Being the city chosen by immigrants from all over the world, Montreal is the home of all kinds of people and that makes you feel like, somehow, you belong here. And, oddly, I could feel that when I first arrived here and got blown away by the general kindness of the people on the streets. I'm not talking about people being warm and willing as we are used to in Brazil; it's a different kind of personal kindness and politeness. 
We hope this magazine article will help put the province of Quebec and the city of Montreal on the map for language learning!  We love our city and want the rest of the world to discover all its beauty and coolness too!
Comments
comments