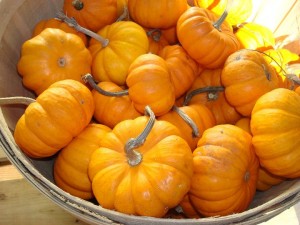 Monday, October 14 is our Canadian Thankgsiving!  It is a time of year to get together with friends and loved ones over a meal and give thanks for everything we are blessed with!  It is a holiday that we look forwad to every year – and not just because we get to eat turkey!!
EC Montreal English school will be closed on Monday.  Below are some great ideas of what you can do during the long Thanksgiving weekend!  The weather is supposed to be warm & sunny!  They are announcing 20 degree weather which is ideal for doing a lot of outdoor activities!
1.  Participate in EC Montreal's Biodome activity on Saturday, October 12!  The Biodome is a must-see attraction in Montreal!  Join Max on Saturday and visit the 4 eco-systems that are represented at the Biodome; from the tropical rainforest to the cold antarctic, you will have many wonderful things to see!
2.  Participate in EC Montreal's 1-day excursion to our nation's capital, Ottawa on Monday, October 14.  Ottawa is a charming city that offers something for everyone!  Enjoy the parliament tour, a tour along the Rideau Canal and free time at the Byward Market!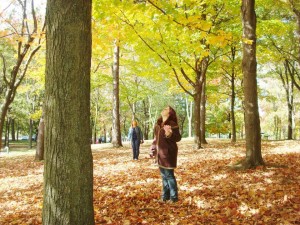 3.  Take a hike up Mount-Royal and collect beautiful fall leaves during your nature walk.  The trees are bursting with colours of red, orange and yellows!  Collect the prettiest leaves and press them in a book!  They make the most wonderful souvenirs!  There is no better sound, this time of year, than that of crisp leaves!
4.  Visit the Jean-Talon market!  It is harvest season and the market is filled with local produce; pumpkins, apples, pears and berries, just to name a few!  You will become intoxicated by the amazing aromas and colours at the market!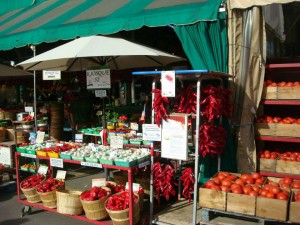 5.  Visit the pumpkin patch and lantern festival at the Botanical Gardens.  The annual Chinese Lantern Festival is on until November 3.  This fall festival is a must-see attraction in Montreal!
6.  Join your homestay family's Thanksgiving Dinner celebration!  If your homestay hosts are celebrating Thanksgiving, please don't pass up their invitation to attend!  Nothing joins people together more than sharing a meal.  Remember that language and culture go hand in hand.  Celebrating our national holidays will teach you so much about our customs and traditions in Canada.  Why not pitch in and help your homestay family in preparing the meal?  You can learn something new and share it with your family back home!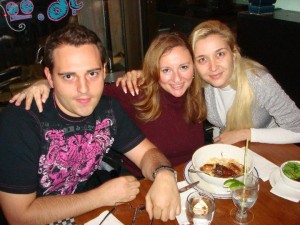 7.  Plan your own group dinner with your EC Montreal friends!  If you are staying in residence, invite your friends and cook a meal together!  You can have so much fun learning from each other and sharing your culinary skills!  You can make the meal a potluck and ask your friends to prepare a dish to share!
Whatever you choose to do this Thanksgiving weekend, we wish you a wonderful time!  Remember to take a few moments out of your busy weekend plans to be thankful for all your blessings!
On Friday, EC Montreal will display a tree of gratitude in the student lounge.  Please take the time to share your blessings with all of us and hang it on the tree!
Comments
comments