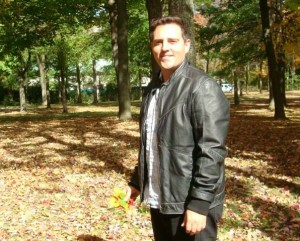 Dacio Pasarell has been living in Montreal for 13 years.    He chose Montreal as it is one of the leading cities in the world in the field of video games.  It was Dacio's dream to be a 3D artist for a video games company.  He knew this would be a very difficult challenge since he did not speak a word of English or French and he needed to attend a 3D art school in Montreal.
His journey in Montreal began with EC Montreal.  He signed up for English lessons and was placed in the beginner class.  He worked hard and made sure to interact with as many English speaking people as possible so he would familiarize himself with English idioms and expressions.  When he reached the advanced level of English, he immediately signed up for French lessons.  As Dacio is a Spanish speaker, it was much easier for him to learn French.  His pronunciation was excellent. He enjoyed learning French and found the language exotic!  He loved showing off his new vocubulary with his new friends.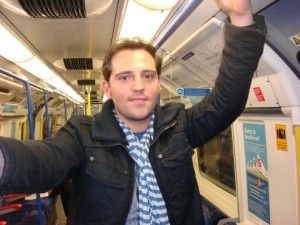 After having completed all the French levels, Dacio participated in our Co-Op language programme.  The school found him a placement with an independent 3D animation company.  He worked there for 12 weeks.
He was now ready to apply to Centre NAD, a local college specializing in 3D art and video game production.  He attended French studies at Centre NAD which must have been a very difficult feat as French is Dacio's third language.  Dacio was a star pupil and his artwork was chosen by the school for their publicty.  Dacio was extremely proud of this accomplishment.
Dacio decided to make a life for himself in Montreal.  He became a Permanent Resident, married and started to build roots in his new city.
After months of pounding the pavement looking for work, he finally found his dream job with a video games company called North Side.  He is working on environmental art and loving every minute of it.  The ironic bit is that the company is working on a video game that teaches English!
None of Dacio's accomplishments would be possible if he hadn't attended classes at EC Montreal.  Here is what Dacio would like to share with all of you: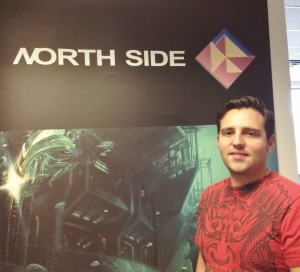 I am living my dream and it is all thanks to EC.  Thanks to the wonderful teachers, I was able to learn not one but two foreign languages.  They have given me the confidence to attend College in French as well as providing me with wonderful work experience.  I will never forget my days at the school.  I made so many great friendships and also met the love of my life. 
Learning two languages was not easy and settling in a new city was even more difficult, however, I am living proof that with hard work, dedication and passion, anything is possible.  I am loving my life in Montreal!  It is a very cool place to live. 
I don't want to imagine what my life would be like if I hadn't made the decision to study at EC Montreal. 
Thank you for everything!
Dacio Pasarell Novelo
Comments
comments