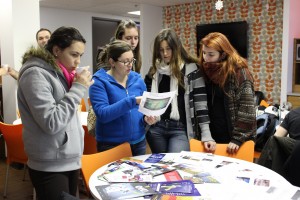 Our EC Montreal students have been asking us "What does the red flower that everyone is wearing mean?" and "Why is EC closed on Monday, November 11?"
We have been explaining to them that Remembrance Day is a day of honoring the men and women who sacrificed their well-being to protect ours, the 11th hour of the 11th day of the 11th month is recognized in silence across the country since 1919, a traditional tribute to Canada's armed forces who died during the war and peacekeeping efforts.
Remembrance Day, originally known as Armistice Day, marked the end of World War I, which occurred on November 11, 1918 at 11 a.m. In addition to parades and commemorations across cities and small towns, all Canadian flags on federal government buildings are flown at half-mast and schools across the country observe at least a moment of silence at 11 a.m.
We feel it is important for our students to know and understand all the symbols and dates that are so meaningful to us Canadians.
Comments
comments