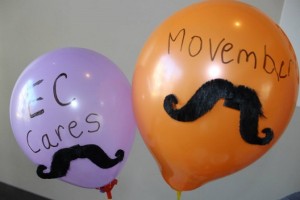 EC Montreal held its first annual Movember fundraiser today!  It was a full day of giving.  It began at an early 8:00 a.m. pancake breakfast.  Our student ambassadors have been spreading the word all week to our students to wait until they get to school to buy their coffee and breakfast.  It was a slow start, as mornings are for most of our students, but eventually we hit our rhythm!  Sarah was busy flipping pancake after pancake and was serving up a storm!  The school smelled heavenly!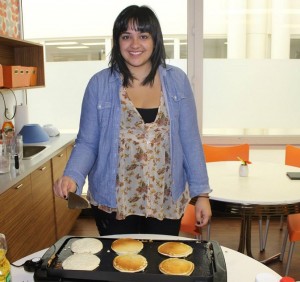 At the 10:40 break our bake sale was ready for business!  The tables looked wonderful and inviting!  Our students, teachers, staff and our office neighbors were among our customers!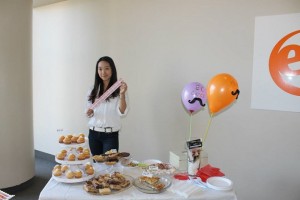 The most exciting event of the day was the carnival we set up in the student lounge!  We had games, a hotdog and popcorn stand and a raffle box!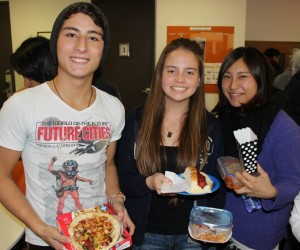 The most popular game was the pin the moustache on the celebrity.  Have you ever played pin the tail on the donkey as a child?  The object of the game is to pin the moustache in the right spot on the celebrity's face while blindfolded.  It was so funny watching the moustaches being pinned all over the place!  Many students hit the mark and won cute little prizes!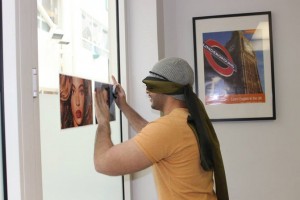 Another favorite was the balloon shaving activity!  We put shaving cream all over balloons and asked the participants to shave the balloon without busting it.  Our students were pros!  Only one student got the balloon popped in her face!  She made a lovely mess!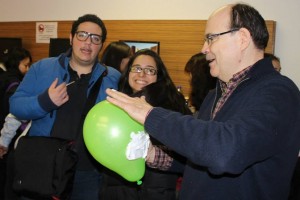 Another game was to match the lips with the person.  We had cut outs of our Movember participant's lips laid out on a table and 6 names on index cards.  Students had to guess who's lips were who's.  Everyone agreed that this game was too easy!   Everyone guessed right!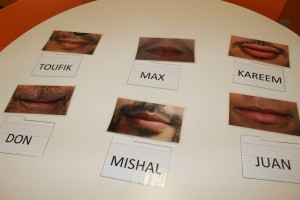 After a full day of fundraising events, we are proud to announce that EC Montreal raised $388 for the Movember Canada foundation!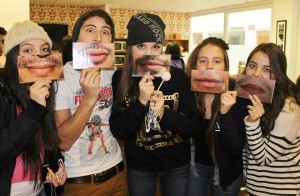 Our fundraising efforts will continue until the end of the month when we will be celebrating the MO Bro who raised the most money and who grew the best moustache!
Comments
comments