Interviewee: Soo-Yeon Jin (SYJ)
Study dates: March 23, 2009 to September 4, 2009
Interviewer: Renee Lee (RL)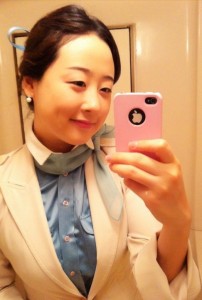 RL: It is so good to hear from you again, Soo! Why don't you tell us about yourself?
SYJ:
Hi, Renee. It is so nice to talk to you!
First of all, it's my great honor to have this interview with you.
My name is Soo-Yeon Jin from Korea. I live in Seoul which is the capital city of Korea.
I studied English for 6 months at EC Montréal in 2009. When I started, I was a level 4 student but after 6 months, I could finish level 8 which was the highest level.
Currently, I am working as a flight reservation controller at Korean Air.
RL: What were you doing before coming to Montreal? What were your reasons for choosing Montreal and EC Montreal?
SYJ: 
I graduated from Korea Aviation University and majored in Business Administration. I left on absence after I finished my third year of university to go to Montréal to learn English.  I think most of Korean students take their one or two semesters off to go abroad for learning foreign languages nowadays.  I stayed in Montreal for about one year. It wasn't a very long time to learn a foreign language and experience foreign culture, but I had very interesting time.
My main purpose was to study English but, after 6months at EC, I've not only learned how to speak fluent English but also gained confidence by doing various things such as part time job at the Korean restaurant Atti. Oh, and I will tell you the story about how I ended up choosing Montreal to study English a little later.
RL: What did you think about our school? (programs, teachers, school facilities, etc.)   What element(s) of the program did you find most interesting and helpful?   Did your learning experience at EC Montreal help you get to where you are now?
SYJ:
The language program was a wonderful experience. I not only improved English but also gained confidence in my ability to express myself in another language.
My class was filled with people from all around the world, which really enriched my learning experience. Also what surprised me the most was the quality of the teachers, their professionalism and, all in all, their friendly attitude. They were not only professional in their works but also very inspirational. I've learned a lot of new information from every single hour I spent in the classes with dedicated teachers and friendly classmates in an active atmosphere. Also, the staffs at EC Montréal were really kind. If I had any question about English courses or something else, I could always consult them and they provided me with useful information and suggestions.
The activities every day at EC were also a great part of the program. It really is hard to say how fabulous it was. There was a rich variety of outings, from hiking to museums, which were so much fun and also gave a nice taste of the culture and life in the city.
As I mentioned before, I am working at Korean air, which is the largest airline company in Korea. Having  good English skills is very important for people who work at airline companies. I think the ability to speak English well is a big plus to my work life. I have been very appreciative of EC's support. Thank you again.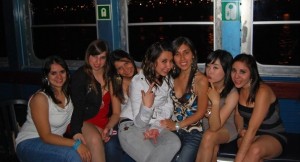 RL: Many people think that Montreal is a French-speaking city, and thus, is not a good place for English learners. Would you agree with them?
SYJ:
Definitely I won't agree at all! When I decided to go to Montreal, people asked me why I choose Montreal for learning English. However, I was so attracted to Canada, especially Montreal, because of the two different languages that are spoken there. People in Montreal were always friendly and open-minded. You can meet people from all over the world and learn over their culture. You're never alone in Montreal because Montreal is a cosmopolitan city with a lot of activity such as the Jazz Festival and the annual fireworks competition.  Moreover, EC Montréal has the best activity programs!
I always say that living and studying in Montreal was a very meaningful and unforgettable experience for me. Oh, and about French.. I picked up some easy sentences like… "Une tasse de café, s'il vous plaît" or "Je t'aime mon amour". Those sentences were so useful !  HAHAHA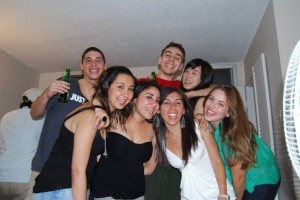 RL: I know you have participated in a lot of activities and made many friends that you still keep in touch with. What are the best memories you have?
SYJ:
After my studies, I felt that I had definitely benefited from my experience at EC Montréal. Meeting so many friendly people from other countries was a big bonus. I joined so many activities after school very often. It was a good chance to get to know Montreal not only from a tourist's perspective, but from a local's one.
With this opportunity, I could experience the real Canadian culture with my friends and interact with people from different cultural backgrounds. I have so many beautiful memories with my friends from EC, we are like family now. Thanks to Montréal!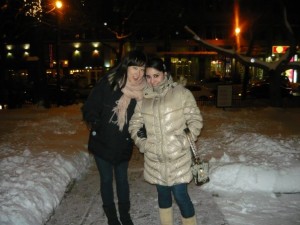 RL: What advice can you give to our students who are studying hard to improve English or French?   Would you also recommend EC Montreal to someone who wants to study abroad?
SYJ:
Before coming to Montreal to improve my English skills I was quite afraid for many reasons, but now I have no doubts I made the right and the best decision ever. I can give you my word that you will never regret for having chosen this great place to learn either English or French.
I am so appreciated what EC Montréal has given to me during the time I was there. Indeed, my English was really improved even though I've just studied for 6 months. Particularly, my speaking skills and listening skills are so much better than before. Therefore, if you are thinking about studying abroad, why not open the door and start exploring?
Comments
comments