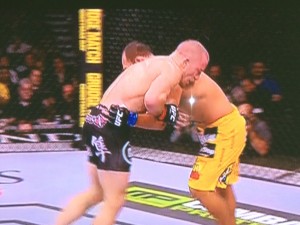 The UFC's Welterweight Champion of the World is a Montrealer named Georges Rush Saint-Pierre (GSP).  He defended his title this past weekend for the ninth time!  He has been the champion in his division for the past 7 years!
GSP trains at a local martial arts gym right here in Montreal called Tri-Star.  EC Montreal organizes kickboxing lessons for our students at that very gym!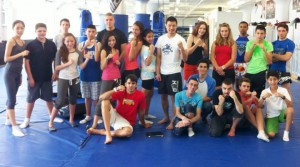 Montrealers were cheering on their hero on Saturday night!  The city was buzzing with excitement!  It was definitely GSP's most difficult challenge!  After a split decision, he was able to retain his title!
We are so proud that our very own GSP remains the UFC Welterweight Champion of the World!
Comments
comments