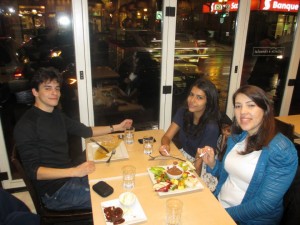 EC Montreal staff and students cheered last week as we welcomed our new neighbors to the building, Juliette et Chocolat!  Juliette et Chocolat is a chain restaurant and chocolate boutique.  Every item on the menu is made with chocolate both their sweet and savoury dishes!
EC Montreal will definitely be organizing welcome celebrations, farewell parties and other events at this very trendy and delicious restaurant boutique!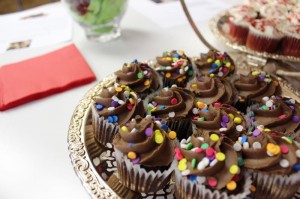 EC Montreal's location is fantastic!  Not only are we situated only 1 minute away from the metro station but we are also located in a shopping mall!  Right downstairs is a food court with over 20 different restaurants.  There are also many shops, cafes, a hairdresser, a dry cleaner, a book shop and movie rental place and now the very famous Juliette et Chocolat!
We have also heard that in the next short while we will be welcoming yet another new neighbor, a burger joint called La Belle et La Boeuf!  We can't wait!
Come join us at EC Montreal and experience all the savours and flavours around us!
Bon appetit!
Comments
comments