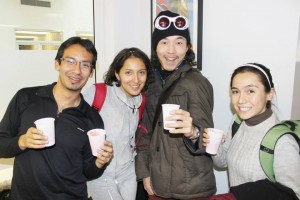 The first social event on the EC Montreal calendar of events was making healthy shakes!
EC Montreal's free Wednesday afternoon activities are all about New Year's resolutions.  Most people say they want to start the New Year off on a healthy note; eating well, making time for the gym, quitting smoking and saving money.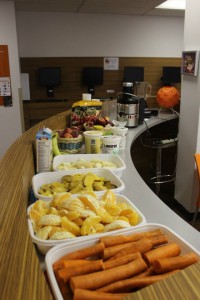 We decided to offer our students an abundance of healthy ingredients to make a healthy shake.  We had fruit, veggies, yogurt, juice and honey displayed and students could choose their ingredients to make themselves a nutritious drink.
The students had a blast making using the juicer and sharing their healthy creations!
==
Find out more about English Courses offered by EC, including basic English in Montreal!
Comments
comments