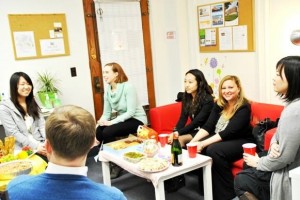 Last Friday, EC Montreal staff was invited to a New Year's Potluck party at our local partner, Brand New Way, an agency who caters to the Japanese market.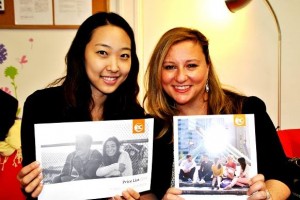 The party's concept was a unique one!  They invited all their partner schools in Montreal to attend as well as all their clients studying in Montreal.
Renee and Elisa attended on behalf of EC Montreal.  They brought a bottle of champagne and a cheese plate to share with the other guests and looked forward to sampling the different dishes prepared by others.  Many students made a very big effort to prepare authentic Japanese dishes like pork soup, rice balls and noodle dishes.  There were also many desserts to enjoy!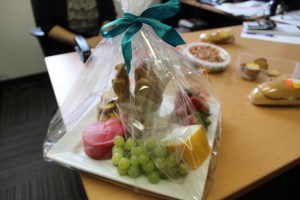 It was lovely mingling with all the language students attending schools in Montreal.  It was interesting to learn about their experience in Montreal and their progress with English and French so far.
EC Montreal is proud to work with such a reputable and caring agency and look forward to a long and prosperous relationship with Brand New Way!
Comments
comments