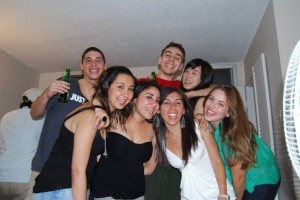 EC Montreal students absolutely love the Varcity 515 Residence.  It is centrally located only 10 minutes away from EC Montreal and offers modern and exciting amenities to its residents.
EC Montreal has been hosting more and more student activities from this venue.  Students love to get together in such a comfortable and inviting environment.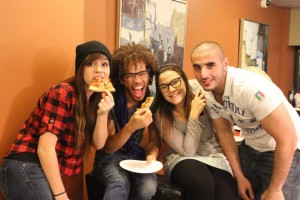 On February 2, we will be hosting a Super Bowl party at the residence.  In North America, many people get really into this event, even if they don't like football.  It gives them an opportunity to get together to eat junk food, drink beer and watch the much anticipated half-time show and crazy commercials.  We want our EC Montreal students to experience this tradition.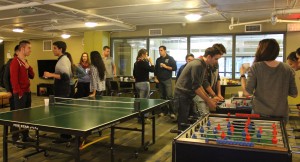 On February 7, we will host an Olympics opening ceremony party at the Varcity 515!  We will encourage our students to bring their country's flag or wear a jersey representing their country.  Any student who doesn't sport this will need to pay a $2 donation to a local charity.  We can't wait to celebrate the start of the 2014 Olympics with our students!
What fun we look forward to this February at EC Montreal!
Comments
comments