There is a new café opening up in the Plateau Mount-Royal called the Happy Cat Café!  The concept comes to us from Asia where these types of establishments have become increasingly popular in recent years.  The café is for those cat lovers who can't have a pet or need pet therapy.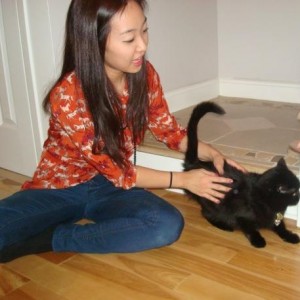 The café will have 20 cats sitting on tables, chairs and roaming around the room interacting with the customers.  Clients are encouraged to play with the cats and to pet them.  The purr from a cat is supposed to be therapeutic.  The owners are calling this "purr therapy".
We will be sure to put this café outing on our summer EC Montreal calendar of events.  We need to check it out in person!
Comments
comments