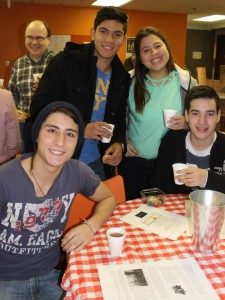 A sugar shack, known as a Cabane a Sucre in French, is a cabin found in a maple farm in Quebec.  Quebec has many maple farms where it produces maple syrup.  Quebec produces 80% of the world's maple syrup.  It is a very big industry in our province.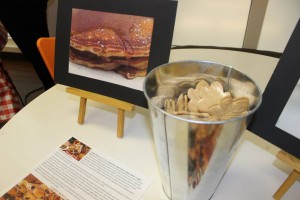 In March, as the weather starts to get a little warmer and the ice starts to thaw from the trees, sap accumulates in the trees.  This sap is extracted from the trees and boiled to produce maple syrup.  Maple syrup is used to pour over pancakes, to bake with and to produce sugars, spreads and teas.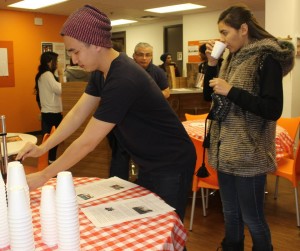 Many would be surprised to learn that there are many nutritional advantages to using maple syrup instead of sugar.  It is full of antioxidants and vitamins.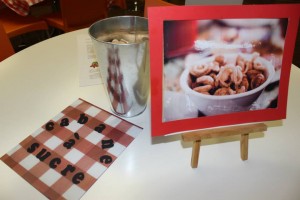 Quebecers like to visit maple farms every March.  We tour the maple farm and have a traditional Quebecois lunch that consists of eggs, ham, pea soup, fried pig skin, picked beets, pancakes and sugar pie.  We listen to Quebec folk music and celebrate this all mighty maple tree!  Later, we go out in the snow and are served maple taffy pull on a stick!
At EC Montreal we transformed our student lounge into a sugar shack to give our students a taste of this tradition.  They loved it!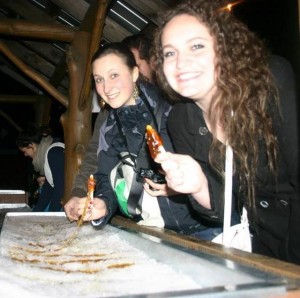 EC Montreal will be taking our students to a maple farm this Saturday!  We can't wait to share this yearly tradition with them!
Life sure is sweet with EC Montreal!
Comments
comments