EC Montreal offers an array of courses which include English, French, bilingual and junior programmes.  For those students who have specific needs or need to focus on a particular set of skills, EC Montreal recommends one-to-one English lessons in Montreal.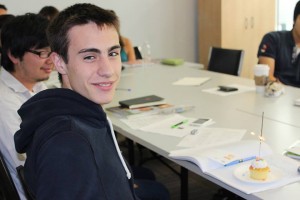 EC Montreal will assign an instructor to you and that professor will create a programme in response to your particular needs.  If you need to prepare for an upcoming presentation in English or if you want to focus on job searching techniques, our team of instructors will help you achieve your goals.
Some students have chosen to take English private lesson in Montreal to prepare for a proficiency exam like the FCE, IELTS, TOEIC or TOEFL. If you don't have a lot of time and need to advance your learning, one-to-one English lesson in Montreal is the way to go!
Comments
comments