At EC Montreal students have the opportunity to learn two languages for the price of one!  We offer bilingual programmes!  Students can learn both English and French simultaneously!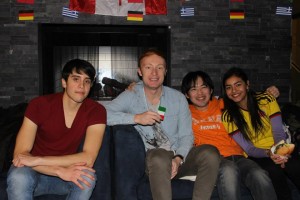 There are so many possibilities.  Students can take their core classes in English and elective afternoon classes in French or vise versa.  Students can choose to take English lessons and stay with a French speaking homestay family or vise versa.  They can also choose to take French classes and take the plus Gastronomy programme in English.
For those students who are registered for a long period of time, they have the option of taking the first half of their stay in one language and switch to another for the remaining weeks.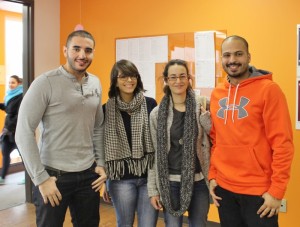 The advantage of taking a bilingual programme in Montreal is that students can practice both languages in and around the city of Montreal!  Montreal is the largest bilingual city in the world!  Everyone…or almost everyone can speak Canada's two official languages.  Students will have so many wonderful opportunities to communicate with Montrealers on our many activities, volunteer days or classroom excursions.
What are you waiting for?  Come to EC Montreal to learn Canada's official languages!  You will have a competitive edge over any candidate when looking for a job, for example.  You can also learn to sweet talk or impress your girlfriend or boyfriend by speaking French, the world's official language of love!
Comments
comments