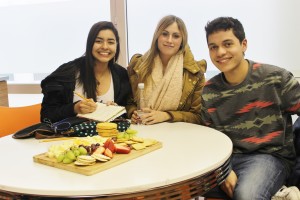 Being a visitor in a new city can be a challenge. Everything is new and different. The transition and adjustment process is always easiest with the company of others. We have put together a few tips on how to make friends during your stay at EC Montreal!
1. Smile and make eye contact: you will be meeting new people every week at the school. Make an effort to introduce yourself to new faces. The easiest way to accomplish this is to smile and make eye contact. The rest will come easily. Follow the smile with a "hello" "where are you from?"
2. Ask questions: in general people love to talk about themselves. If you ask questions and listen, people will find you warm and approachable and will want to spend time with you.
3. Participate in as many EC Montreal activities and academic extras as possible. EC Montreal staff plan weekly free activities and academic events at the school. Make sure you attend. These activities are great ice breakers and give our students an opportunity to interact with each other and bond over common themes.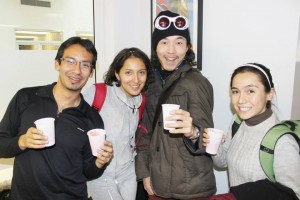 4. Participate in as many EC Montreal evening and weekend activities as you can. When you are outside of school and in an entirely social setting, people let their guard down and are more likely to feel relaxed. Join the group dinners, sports activities, tourist attractions and weekend excursions. Discover Montreal with your classmates. They will soon become your close friends!
5. Stay active on the EC Montreal Facebook page to stay current on all the upcoming activities and events and chat on-line with your classmates and new friends!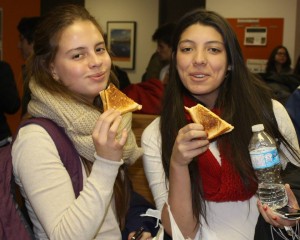 6. Try having lunch with new students every day! Students leave every week, don't fall into the habit of eating with the same people every day. They will soon travel back home. Although, you will still remain friends and communicate with them on-line, it is important to make an effort to interact with as many students as possible.
7. Join the welcome party every Monday! The welcome party is not just for new students. It is a great opportunity to meet all the new students at EC Montreal and give them a warm welcome. They will appreciate meeting our continuing students who can give them so many tips and advice!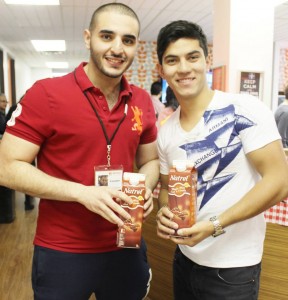 EC Montreal makes it easy for you to make friends and build relationships that will last a lifetime!
Comments
comments