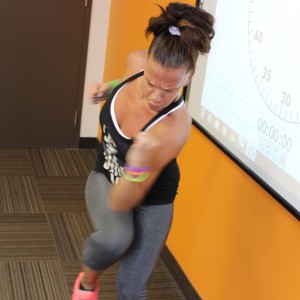 Yesterday, EC Montreal students had the opportunity to get a free fitness class from a professional trainer.  Nadia Gentile is a personal trainer who owns her own studio.  The people she trains range from stay at home moms to Montreal celebrities!  She was kind enough to come to EC Montreal to offer a free workout!
The dance fit class lasted 30 minutes!  We were motivated by Nadia's enthusiasm and energy!  Her song playlist was very popular among our students.  They all had so much fun!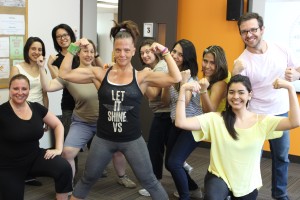 She took the time to speak to the students after the class about the importance of exercise and physical fitness.  All the participants were entered into a draw to win a ticket to the Cirque du Soleil show!  The only male student who participated, Flavio, was the winner!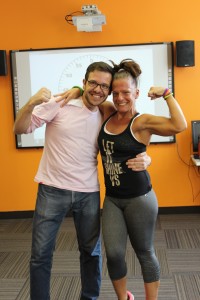 We have one more activity next week as part of May's health and fitness month!  We will be hiking up Mount Royal from the school!
This fitness class is only one of many free social activities we offer weekly to our EC Montreal students.  For more information about EC Montreal, please visit our webiste at http://www.ecfrench.com.
Comments
comments