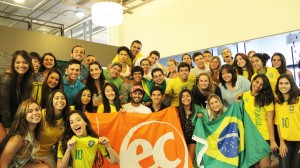 Last Tuesday, EC Montreal hosted a FIFA party at the Varcity 515 Residence!  It was an exciting match as Brazil was playing Mexico.  EC Montreal presently has 15% Brazilian students, so our Mexican supporters were a little outnumbered.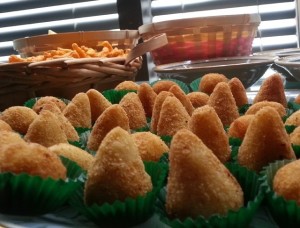 We served traditional Brazilian snacks and the very popular cocktail Caipirinha.  We also had nacho chips and different salsas.  It was a Brazilian / Mexican fiesta!!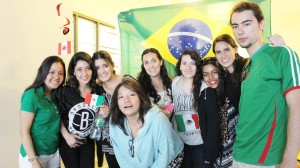 Most students came dressed up with their team's jersey and waving their flags!
It was such an intent game that ended with a 0-0 draw!  The Mexicans felt victorious while the Brazilians took this as a big loss.
We look forward to many more games with our EC Montreal students until the World Cup final match on July 13!
Comments
comments