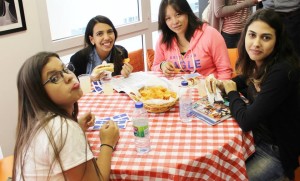 This week, EC Montreal held a summer picnic party in the student lounge!  We have a lot to celebrate!!  Everyone has World Cup Fever, summer has arrived, on the 24th of June we celebrated La Fete Nationale du Quebec and on July 1st it's Canada Day!!  The sun is shining, the weather is nice and warm, everyone is in a party mood!  It is difficult not to smile!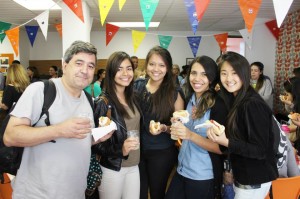 We decorated the lounge with checkered table cloths and served refreshing lemonade, hot dogs and potato chips!  The students lined up to get a taste of the hot dogs roasting on the grill.  The lounge smelled like a summer BBQ!
We had enough hot dogs for 2 or 3 servings!  It was beautiful to see everyone smiling, interacting with one another and enjoying every bit of our summer picnic!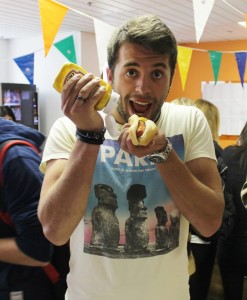 This was the last June complimentary activity!  We look forward to another very festive month at EC Montreal!  We have a lot of wonderful surprises in store for our students!
Comments
comments