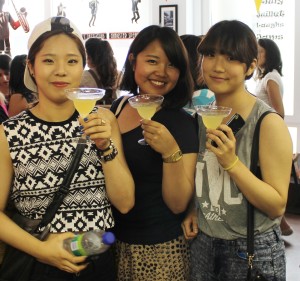 Yesterday, EC Montreal's free social activity was called Sounds of Jazz.  We transformed our student lounge into a jazz cocktail lounge!  Montreal is currently hosting the largest jazz festival in the world!  There are hundreds of free outdoor concerts on the streets of the entertainment district, known as Le Quartier des Spectacles, which means the neighborhood of shows!
At EC Montreal, we like our free social activities to mirror what is happening in the city.  We give them a little taste and then we encourage them to go out there and explore the festival for themselves!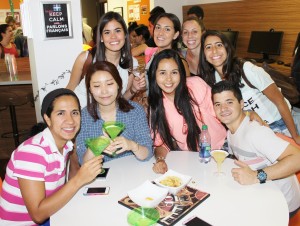 We had jazz decorations all over the lounge and had jazz music playing on the stereo.  We also served a martini cocktail, or rather a mocktail, to our students.  Nothing goes better with jazz than a martini!!
The students had a great time interacting with one another and looking over the jazz festival line-up to see which shows they would attend!  There are some really big names this year!
It is summer festival season and EC Montreal is devouring every bit of it!
Comments
comments